While passive investors may not follow the economic news as much, it's still a good idea for anyone who invests money to pay attention and be up to date with the current markets.
That means no matter what investing strategy you utilize or how interested you are in the economy, you'll still want to follow some of the best stock market investing news.
And thanks to the internet, everyone has access to investing news right at their fingertips.
However, there are quite a few options to choose from.
Deciding which media outlets are right for you will be a personal choice and will depend on the particular information you are looking for currently.
What To Look for With Your Financial News Providers?
Although I might be biased in saying that Invested Wallet should be a go-to place for personal finance content (wink wink), this site also is not focused on constant investing news.
So while you may learn plenty about investing, saving, and making money — you'll want to supplement that with current investment news too.
But, how do you determine what investing news websites are right for you?
Understand your financial interests and information you need to succeed. This will help you narrow down the right media outlets.
What kind of investor are you currently? Do you day trade? Are you a buy and hold investor?
Look for generally unbiased content and information. Investing news should be used to help you guide your own decisions, not make investment decisions for you. A lot of content out there naturally has their own personal choices, recommendations, or reasons for writing something.
Pay attention to the credibility of the media outlet and the particular writers. Again, there is plenty of fluff and even stock scammers out there looking to push ideas or strategies on readers.
That said, I wanted to make it easier for those looking for investment news websites and other financial information.
For most of these media outlets, they go beyond just news on investing and the economy. Many will also focus on broader finance topics or business news as well.
Best Investing News Websites To Bookmark
So, how do you learn more about investing as well as understand how the economy or particular markets are performing?
Certainly, you might see information from NASDAQ, Dow Jones, or New York Stock Exchange — but sometimes you'll need deeper insights.
That's where a plethora of financial websites can be beneficial to help you make better financial decisions around your money.
While you might not like all of these or need to bookmark them all, here are some of the best stock market investing news websites to check out. Let's dive in!
Investor.Gov
While investor.gov is not exactly an investing news website, it is a handy resource for beginners and beyond to check out.
If you need answers about certain terms or rules related to investing or money, this website from the U.S. Securities and Exchange Commission will provide what you need.
This investing website covers quite a bit including financial tools and calculators, the basics of how investing works, how to protect your investments, tips to improve your investing goals and understanding fees.
There is also information about real estate crowdfunding, cryptocurrency, and more. I recommend at least clicking around a bit, especially if you have legitimate questions.
Investing.com
While I'm personally not a day trader or interested in active stock trading, many people are currently doing so.
And in order to be successful and have better information, you'll want news about stock trading. That's where the popular website investing.com can be a great choice for you.
Besides information about every investment category, you'll find the latest news on stocks and the economy, analysis, charts, information on brokers, tons of guides, and alerts for stocks.

Investopedia
When I was first teaching myself personal finances, one my go-to places for basic information was Investopedia.
Investopedia is one of the juggernauts in the financial space and it's still one of my favorite website destinations today. I mostly used (and still use it) for definitions of specific terms or investment processes that I may need reminders on.
However, the website also offers the latest investing news, business news, and information about various individual stocks. Additionally, they have an academy with courses as well as information for financial planners and financial advisors.
The Motley Fool
One of the original investing news websites that has been around since the early 90s is The Motley Fool. For those avid investors, this is another great choice to learn more about investing, the stock market, and your money.
On this website, you'll naturally get the latest news in the stock market, but also information on stocks, trending topics, insights on retirement and personal finances, podcast episodes,various stock picks to consider, and more.
Another bonus feature they have is a discussion board for their community of readers and users. These cover a huge range in the personal finance space and beyond, where you'll find numerous conversations happening.
The Wall Street Journal
Although I'm not a big fan of paywalls to access content, understandably the shift from print media has caused a need for businesses to figure out how to make money.
You can browse The Wall Street Journal for free, see headlines, and content snippets — but if you want all the in-depth information you'll need to get a subscription.
However, it's worth it if you are looking for deep information about the stock market, economy, and business as well as other interesting topics like real estate and tech.
If you are interested, they have a few subscription offers, including one that costs you a $1 to test out for two months. And if you are current student, you have even deeper discounts.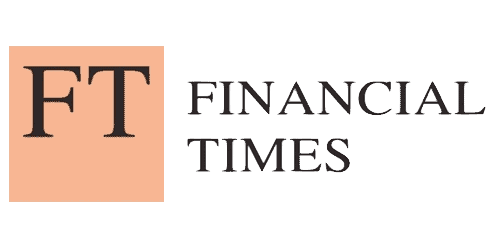 The Financial Times
Another one behind a paywall is The Financial Times, often just abbreviated as FT. However, this publication is different from The Wall Street Journal as it is more focused on all things personal finances, stocks and funds, and stock market news.
Yet, they also cover a bit more than that. Some of the cool topics besides investing news, is they have a section of charts and graphs to help you visualize information.
The media company also includes opinion pieces, career topics, and even life and art categories as well.
Financial Times does offer various subscription options and even a trial for up to four weeks to see if you like it.
Personally, I found most of the free publications out there work just fine, but there is a lot to offer on subscription-based sites as well. So it's a personal choice if you decide to explore these options.

Seeking Alpha
A recognizable name on this list is Seeking Alpha, which has morphed into a go-to resource for stock market news and financial analysis.
Most of the content and investing news is not gated by a paywall, but some of the better content and stock picks will require a premium subscription.
It's important to note that much of this content and news dives deeper than the basics, so if you are a beginner investor some of these concepts may not connect with you quite yet.
Seeking Alpha offers a premium and pro plan, each offering various incentives that might be worth having access to. Head over to the subscriptions page to learn more.

Benzinga
Pretty amazing at the amount of various financial news and stock market websites, right? I was certainly surprised in my early stages of learning about finances.
But, the more options you have, the more you can improve your investing skills and narrow down your portfolio. So up next, we have Benzinga.
This media site is very similar to Alpha Investors and Morningstar in the kind of information and analysis that you can expect. Stock ratings, ideas, latest stock market happenings, fintech, and more educational materials.
Like some others on this list, they offer premium subscriptions to their financial products. One of these is BenzingaPro, which is their stock market news service that provides traders with a easy to use platform with information to help you invest better.
Zacks Investment Research
While the Zacks Investment Research website may not be the prettiest of the bunch, it has just as much valuable information for investors.
The content on Zack's offers plenty of strong content for beginner investors, with various articles, analysis, videos, and podcasts that range on various financial topics. If anything, you'll find numerous educational material to help you learn and become a much stronger investor.
You can also upgrade to their Premium and Ultimate packages, with give you access to various things like:
Zacks industry rankings
Zacks top ten picks and more
Tons of tools and portfolio recommendations
There is more than listed above, but this helps you understand a bit as to what they are all about.

Morningstar
Another well-known name and recognizable investing news site is Morningstar. In my early days of looking up Vanguard index funds and other stocks, I ended up on this website frequently.
Besides monitoring the stock market, top companies, and economic news — the media company provides overviews of various funds and stocks. It includes an overview, analysis, current prices, financials, and reviews by their analysts.
And you can even include your portfolio of investments in your account and create watchlists as well.
Although you can read Morningstar for free, you'll only be able to access minimal information.
If you want the full in-depth review and insights, you'll need to upgrade to premium. Additionally, they offer a ton of services and products for your financial needs.
MarketWatch
Another popular option to consider is MarketWatch, which offers various market news and in-depth analysis. Like many of the others on this list, you'll get the stock charts, strategies, latest information, watchlists, and insights for retirement.
However, what I like about MarketWatch too is their broader approach to finances and content, such as their opinion articles.
While there can be some eye-rolling or clear clickbait headlines, much of the content I find to be interesting. It helps that they have a nice diversification of writers besides their own staff, which includes people in the FIRE community as well.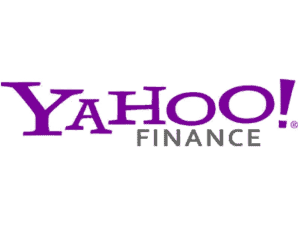 Yahoo Finance
Say what you want about some of the Yahoo general reporting, but Yahoo Finance has been a staple in the investing news world.
It is one of the easiest places to type in a stock ticker and get all the information you need about it. You'll also get charts and data about the long-term results a particular index fund or stock has.
And of course, there is tons of business and economic news that can keep you informed of what is going on in the markets.
Although over the years Yahoo Finance has seen plenty of competition, even media sites that might be better, I know I still come back to Yahoo often.
Google Finance
Naturally, Google would have some sort of investing news within their various online platforms. Google Finance is what is called a "news aggregator." This simply means that they collect information and articles from various sources and add it to their news sections.
This can simplify the news process for investors, who are looking for all the sources to be pulled into one simple location.
That way, you can now have access to all the best investment websites content, without having a bunch of tabs open at once.
Plus, you get all the major stock exchanges and you can create your own watch lists or include your investments to monitor news.
Other Places to Get Investing News
Online Brokers
Another section to include for investing and financial news is your online broker that you have money with currently. There are a few out there, but think Vanguard, Fidelity, Charles Schwab, etc.
While these online brokers are for executing your trades, they also provide a wealth of information.
Each broker offers similar and slightly different information.
Some will include basic information and strategies, while may offer powerful technical analysis or trading practice (like TD Ameritrade's ThinkorSwim software).
Other personal finance software that you may utilize may also offer solid information and news about investing and beyond as well. Some that I utilize that offer insights include:
Reddit
I wrote a post about some of the best personal finance subreddit's that are worth following or reading, but there are also some good ones for stock investing news as well.
While Reddit is more user-generated content, there is plenty to learn on these threads. Just ensure with anything you do, that you perform your own research before blindly following any information.
Some of the investing news threads you might want to follow include:
What do you think of the above stock market news websites? Do you prefer certain ones over others? Are there additional sites that you think should be on this list? Let me know in the comments below.