I have either personally used, invested time in understanding, or continue to use these tools, resources, websites, etc. listed below. If you click on any links and signup, I may or may not be compensated at no cost to you. Hope they help you on your own financial or money making journey!
Vinovest
Diversify your investment portfolio with wine. This asset has a low correlation to the stock market and has generated 12%+ returns since 1988. With Vinovest, you can get started with $1,000 and they customize a portfolio of wines based on your goals, store your wine, and more. You can also sell your assets at anytime. Learn more and open your account.  
Online Banking & Savings
CIT Bank
Online savings accounts are taking over and offer better interest on your money compared to big banks or credit unions. If you are looking build up your savings account, CIT offers great APY tiered interest with a $100 minimum balance. Learn more and open your account.
Radius Bank offers a full suite of personal and business checking & savings accounts, loans, credit cards, Online & Mobile Banking and corporate cash management services. Free ATMs, Early Direct Deposit, Cash Back, and more. Learn more and open your account.
Chime
When you open a bank account online with Chime, you get a Chime Visa® Debit Card, a Spending Account, and an optional Savings Account – all managed through a beautifully designed mobile banking app. Learn more and get started!
Money Management & Investing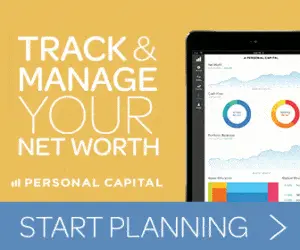 Personal Capital
Keep track of your net worth, cash flow, investments, and get advice all within Personal Capital. This free tool is vital to becoming more financially aware and ensure you are on the right path. Sign-up and use it for free!
Blooom
Blooom is an online investment adviser that helps manage individual participant accounts in employer sponsored retirement plans. You can get a free 401k portfolio analysis with recommendations and they also offer management services for a flat fee to help you get the most out of your investments. Get started for free here.
Masterworks
Masterworks is the the first investment platform for fine art, allowing investors to purchase interests (or shares) in a painting similar to the way investors purchase shares in public companies. It's crowdfunding to invest in paintings from Andy Warhol, Claude Monet, and other well-known artists. Learn more about diversifying your assets in art and the platform here.
Credible
If you are considering refinancing your student loans to save money then Credible is your best and most trusted option. Compare prequalified student loan refinancing rates from lenders without affecting your credit score. And it is completely free to use!
M1 Finance
M1 Finance is an investing tool that allows you to invest commission-free, allows fractional share investing, and there are no hidden fees. This robo-advisor makes it easy to manage your money and wealth by letting you create and automate your portfolio. Get started for free here.
Groundfloor
Real estate crowdfunding is pretty new but is a great way to diversify your investments outside of the stock market. Groundfloor allows everyone to invest in real estate (single-family homes) with as little as $10 which is a great way to test the waters. Get $10 towards your first investment here.
Fundrise
Looking to invest in multi-million dollar deals with as little as $500? Fundrise is the most popular choice to diversify your money into real estate. Choose from investing plans based on your financial goals. Create your account here to get started.
DiversyFund
Investing in commercial real estate is easy with DiversyFund. They are one of the newer real estate crowdfunding platforms in the game, but they are the first no-fee platform. You can get started investing with as low as $500. Learn more and get started here.

Ally Invest
For those looking for managed investment portfolios and auto-investing based on your goals, Ally Invest is a great choice. Various tools, reporting, and support. Create your investing plan. Ally Invest's Cash-Enhanced Managed portfolios require a minimum of $100 to get started. If you're dabbling with individual stock trading, get started with their Self-Directed account with $0 commission fees.

Vanguard
To me, this is one of the best investing platform out there and I have used Vanguard since I started my journey in 2014. They have some of the best index funds and the lowest management fees, so you can grow your nest egg without cutting your returns.

Credit Sesame
Credit Sesame is the nation's only full-lifecycle credit management service that helps consumers achieve financial wellness. And it's completely free! Easily sign-up to check credit scores, apply for personal loans, credit monitoring, refinancing, and tools to improve your credit. Get started for free here.
Money Making Tools
These are some of the essential tools to make launching and growing your blog or side business easier.
Bluehost
Invested Wallet is hosted on Bluehost and is one I recommend to start with when looking to launch a blog seriously. There are a few other hosting sites I like too, but Bluehost is the easiest and most intuitive for bloggers looking to go to the next level. Get started at a discount rate through this link.
Another great alternative to Bluehost is SiteGround. Both have competitive prices, so either will work great for your website hosting and will get you started in a just few clicks. Get started at a discount rate through this link.
Related: Learn how to launch a blog and start generating passive income.
Genesis/StudioPress
Once you are up and running with hosting and WordPress, next step is to start looking at a design for your blog. Hiring someone can get quite expensive, so if you are on a budget, buying a theme from StudioPress is the way to go. I run the Genesis Framework on Invested Wallet.
Shopify
Shopify is the most recognized and the best e-commerce platform that has everything you need to sell online, on social media, or in person. If you are consider starting an online e-commerce or dropshipping business, Shopify is your best option. Sign-up here to start your free trial.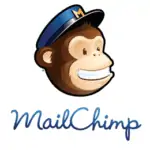 MailChimp
I've used MailChimp quite often over the years for various companies and start-ups. They have a free version for up to 2,000 subscribers, which is a cool deal. Plus, they are very user-friendly and easy to learn. The best email platform for your blog or e-commerce store to start with.
Personal Finance & Money Education
As I started my own interest in financial independence, these were the books that helped me build the foundation I needed. Not all are finance and investing books, but I still included them here.
I may periodically update this list as I find some goodies. I also wrote a more in-depth post about some of my favorite money books.