Do you want to find ways to make money online? If you are on this post, then it's a safe bet that you do. But even if you are unsure, the idea of making money online is undoubtedly captivating. Who wouldn't love to earn extra money while working from anywhere in the world for maybe a few hours a week?
Before diving into how to make money online, it is important to know there will be some upfront work before it can become a passive income stream or even your own full-time business. So if you are looking to make money fast, this post is probably not for you. However, if you want to explore making money online and are willing to put in the work, you can find yourself earning $1,000+ each month.
Note: The below options are all legit ways to make money online and potentially could lead to life changing money. However, there are no scams here nor will I sell you the dream on any option. These options take effort!
How to Make Money Online for Free
Here are some of the best ways to make money online for free.
Meaning, there are no real upfront costs for you to get started. For example, you might want to upgrade your computer or internet, but you don't need anything else but your time, and you can start to earn money online.
1. Freelance Writing
One of the most common ways to make money online from the comforts of home is freelance writing. Naturally, not everyone will love writing or want to pursue this option, but it can generate a solid monthly income.
You'd be surprised how many companies or media publications are looking for blog posts, website copy, video copy, proofreading, etc. And you can get started even if you aren't super experienced.
The ranges of pay will vary from $50 an article to $2,000+ for experts.
But pending how you hustle, your experience, and the industry you are writing for — just a handful of articles a month can net you over $1,000.
To get started, you can join Fiverr, Upwork, ProBlogger, or even join a paid subscription with Flexjobs to find quality paying work.
Additionally, if you are looking for a more consistent part-time or full-time writing gig, there are remote job boards too.
If you have no experience, you'll want to start with Fiverr or Upwork to build your writing portfolio.
2. Data Entry
A relatively easy way to make money online is data entry. However, you'll need to be good at multitasking as you'll typically handle multiple things.
This can include everything from managing information and spreadsheets, customer service, answering phones, organizing and scanning documents,
What's solid about data entry jobs is the flexibility of working whenever you want with an internet connection.
The other advantage is there are opportunities for full-time work or maybe just on the weekends when you have more free time. And even if you work part-time from home, you can still make $1,000 or more a month.
Hourly rate or project rate will vary from the company, the scope of work, and experience. You can find the average hourly pay and more here.
And you'll find these jobs listed on remote jobs boards, company websites, freelance sites, or you can reach out to companies directly to see if they have work.
4. Online Tutor
Many online tutoring positions require teaching certifications and experience in a classroom.
But some positions only ask for a four-year degree and knowledge of the subject matter, and a few don't even require a college degree.​
But if you are out of work currently or looking to make money online, you can teach others! And pretty much any subject or skill can be taught online.
Popular ones include teaching English, specific subjects in math or science, college prep, and even specialties like web programming.
Here is a list of some sites for online tutoring gigs, but you can find plenty of gigs searching Google.
5. Web Design
Granted, not everyone is technically savvy or good at design, but this is one of the best ways to make money online.
Between people looking for blogs, new businesses launching, or companies looking to refresh their current website, there are many options.
While looking for freelance projects or work, you can set your prices and create a website for your services.
There is plenty of competition out there, so you can probably get started on Fiverr or Upwork to build your skills and portfolio before going on your own. But even then, you can start making decent money.
Take a look at some of the Upwork profiles of people in this category. If you have some decent experience, many charge anywhere from $50-$150+ an hour for work.
6. Virtual Assistant
Similar to data entry, you'll be handling a multitude of tasks, but they will vary well beyond data or customer service.
But being a virtual assistant is an incredibly popular option, especially as there are so many online businesses that people need help with.
As an online virtual assistant, you'll provide various services to businesses from a remote location.
You'll be doing everything from social media management, managing calendars and appointments, handling emails, bookkeeping, web updates, and more.
You should be good with tech, be organized, and can handle multiple tasks. But you can earn great money and be anywhere in the world helping businesses.
The range of what you can get paid will vary, but if you have good experience or multiple clients, this can easily bring in $1,000+ per month (or even a full-time job!).
7. Marketing Consultant
Digital marketing is a vast category of skills and needs, so if you are good at social media, content marketing, paid ads, email marketing — you can make good money each month.
This was an area I dabbled in numerous times to help build my marketing resume and make extra money online.
You can work anywhere in the world with an internet connection and help businesses grow their marketing reach.
As with any work on this list, your pay will depend on skills, experience, and the people or brands you might work with. You can find these positions on remote job boards or create a profile on Upwork or Fiverr.
Bonus
: Want some quick bonus ways to make money online? While you might not make $1,000 per month, you can get paid to take surveys with
SwagBucks
. Additionally, when you are shopping you can get cash back with the
free app Ibotta
.
Online Businesses to Make Money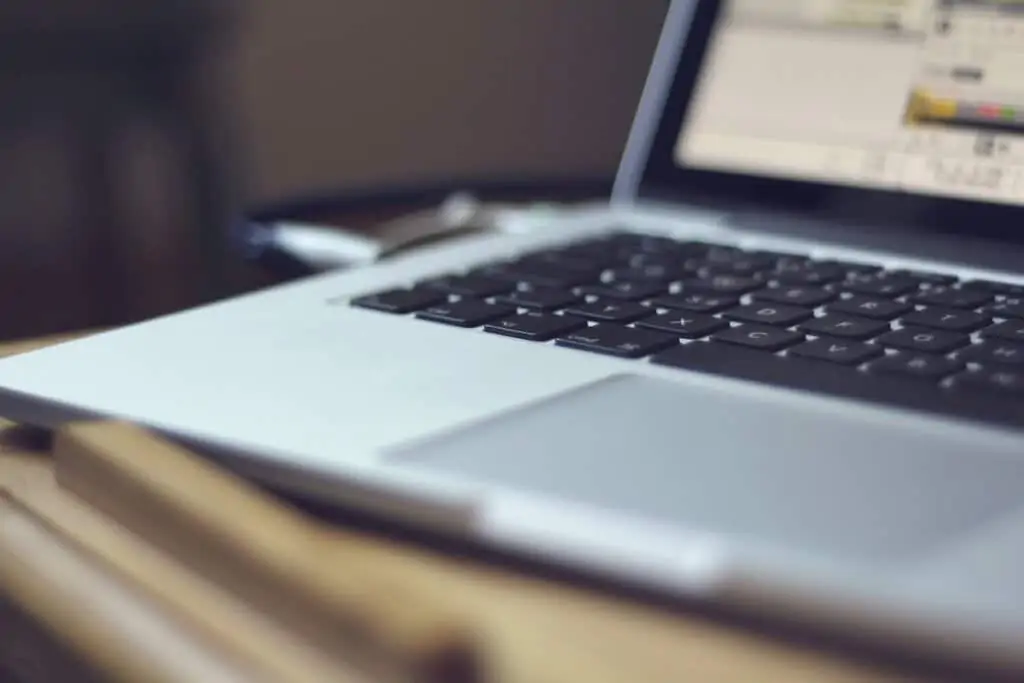 The below ways to make money online can become an actual full-time business and may require some money upfront to start. But the good news is that these do not take much cash to get started at all.
Additionally, these don't generally make money as soon as you start.
There will be some work required, and it could take months until you see $1,000+ each month. But, many can start becoming more passive income streams too.
8. Start A Blog
Before we dive into starting a blog or website, I want to be upfront with you. Starting a blog can take time before you generate any income, let alone $1,000 or more.
That said, you can make a ton of money if you put in the work, And I'm talking months or a year before you start to see any income.
But it is possible to make money blogging!
In my first year monetizing this website, I pulled a few hundred bucks a month. Not exactly livable income, but some great extra money still and has been growing ever since.
But as you keep going and working on it, that income can grow and grow. There are many six-figure bloggers out there or websites that sell for millions.
By no means am I selling you the dream. Building a money-making website is tough! But there is no harm in starting one as it's easy to get started and relatively affordable.
You can start your WordPress site quickly with either Bluehost or Siteground. And as your site grows, you can always upgrade web hosts.
You can make money blogging through:
Affiliates (products or services that pay a commission when someone sign-ups)
Display ads (I use Monumetric)
Sponsored posts
Sell your services
Digital products (ebooks for example)
Creating courses
Build a site and flip it
9. E-Commerce Business
Just like starting a blog, starting an e-commerce business can take time and effort to build. But like a blog, it can pay off big for you. There are also multiple options for starting an e-commerce business, which I'll dive into below.
Etsy Store
Are you creative, artsy, and crafty? Or want to sell vintage items? Creating an Etsy store is a great way to make money online and be a great segue to starting your own full-time business.
Typical items you'll find are arts, crafts, jewelry, houseware, candles, and baked goods.
People also sell many digitally downloaded items as well, which is great for artists. Here's what you need to know about selling on Etsy.
Sell Your Own Products
One of the popular options is selling your own product with a store like Shopify. Similarly, like starting a blog, getting started with an e-commerce store is relatively easy these days.
If you want to start a brand or sell something you create, this is a great option. It can also become a full-time business in the future or something you can sell.
Dropshipping
Dropshipping allows you to start an online business and sell products without ever actually stocking the items themselves.
Any legit manufacturer you want to work with will require your business paperwork and an EIN number. They want to work with legit people, so if that's not something you want to pursue, then dropshipping might not be for you.
You can also create your own store with Shopify, eBay, Amazon, or a combo.
Amazon FBA
Similar idea to dropshipping, but the products are stored in Amazon warehouses, and they handle the shipping for you.
You'll have an Amazon store where you can sell the products, but you can have your brand on the packaging.
This is also very competitive, like dropshipping, but if you know marketing and how to find the right products, you can easily make $1,000+ per month. Learn more about Amazon FBA here.
Final Thoughts
There you have it, some of the best ways to make money online and earn $1,000 or more per month.
You can start making money right away with some of the above, and others will take some time to build. It will be your personal preference if you need money now or if you want to take time to build something.
What ways interest you to make money online from above? Are there other options that you are doing that should be on the list? Let me know in the comments below!