Money doesn't buy happiness, the adage says. But money can improve the quality of life. At least subjectively. The popular subreddit R/AskWomen asked its users what expensive items give them the bang for their buck.
1. Animals
Several users agreed that expensive veterinarian bills, high-protein, healthy food, and tons of toys for their pets are always worth the time and happiness they spend with them. I wholeheartedly agree with this. As the mom of two cats, I groan when their lanky bodies sprawl across the whole bed, but waking up next to them makes me happy in the cheesiest way.
Animals assist those who experience depression, mental health issues and those who prefer creatures over humans.
2. Nails
Relaxing into a comfortable massage chair while someone rubs your feet and paints your toes is an unrivaled experience. Add some scented scrub to that deep tissue massage, and it's game over. Mani-pedis cost anywhere from $35 to $70, depending on the location, but the calming procedure is worth the expense.
Those who bite their nails say mani-pedis are the only way to stop the habit. Mani-pedi enthusiasts on the thread also claimed getting regular mani-pedis elevates mood and self-reflection.
3. Scuba Diving
According to one user doling out hundreds to thousands of dollars a year for scuba trips is worth the refreshing plunge and exploration into underwater territory. This costly hobby serves as mindfulness for participants. Seeing the world underwater allows you to view life through a new lens.
4. Living Alone
Living with others reduces rent prices and can save thousands of dollars a year, but some individuals despise sharing space with others. Living by yourself allows you to enjoy your space and decorate your home to only your taste. You can cook, watch, and do whatever you please, as no one else is there to chime in on your actions or judge.
Single apartments cost more than doubles or homes split between multiple people, but living alone is the one way to separate yourself from housing drama and revel in isolation. Living alone is excellent for less social homebodies.
5. Concert Tickets
I have two shirts relating to my concert adoration. One of the shirts reads "I work to support my concert addiction," and the other says, "I'd rather be at a concert." I agree with both statements. Name a feeling better than the rush of live music reverberating through your body while a performer dances on stage. I'll wait.
Yes, concert tickets are overpriced and expensive, but if you love live music, concerts are the best place to be.
6. Tattoos
Self-expression translates differently for everyone. If you favor the tattoo train, you know that ink, while creative and expressive, isn't cheap. Finding a tattoo artist and picking the right tattoo takes time, care, and money. And, if you're one of the many who itch for more ink after receiving that initial piece, you'll need to plan your sessions and finances.
7. Travel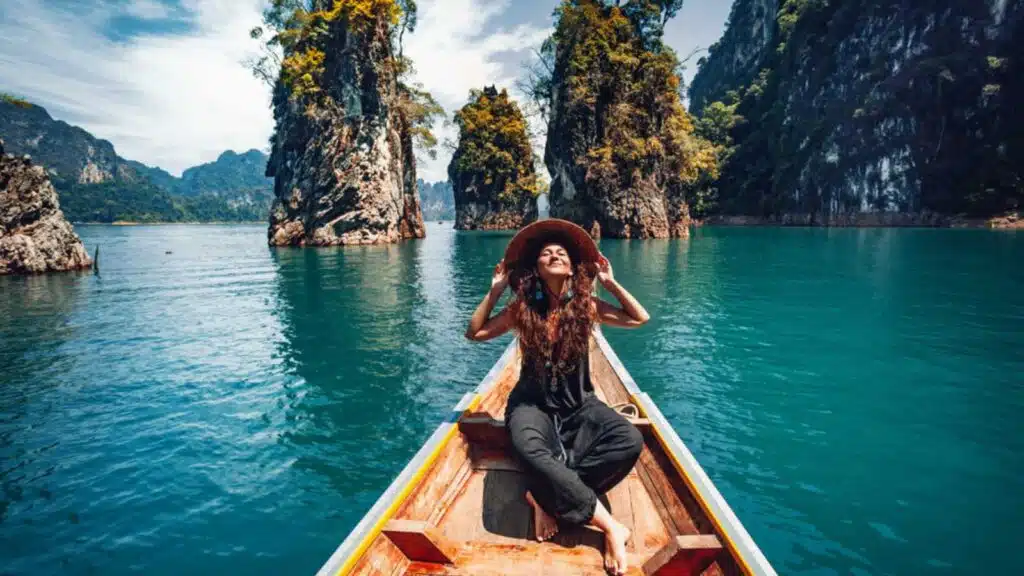 Traveling exposes you to different cultures, people, and food. Multiple users said traveling opens their eyes to novel experiences and beautiful journeys.
8. Massages
Similar to mani-pedis, massages provide individuals with relaxation sessions allowing them to reflect inwardly and meditate. Regular massages add up but host droves of physical benefits.
9. Books
With the constant barrage of social media and ebooks, owning physical books evokes a specific kind of peace. Yes, they cost less online, and yes, they are free at the library, but that feeling of holding a hard copy in your hands or flipping through a paperback is not the same as using a Kindle.
10. Cleaning Services
According to many, paying for a monthly cleaning service is their best investment. Every month, a company comes out to the house and takes the time to deep clean the living space and bathrooms. This reduces anxiety and makes the house sparkle.
This thread inspired this post.
This article was produced and syndicated by Invested Wallet.